Hey, I'm Brad – a product designer
Let's simplify complex systems, together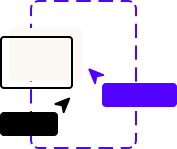 Get in touch
My journey
I've built products for college student job seekers and Parkinson's Disease researchers
I started designing while studying Software Engineering at Michigan Tech. During my time at Handshake from 2016 to 2020, I worked on a more projects than I can count and helped grow our design system and processes as our team grew from 35 to over 200 employees.
I led design on a variety of projects, collaborating with PMs to dig into our challenges and articulate compelling problem statements, conducting user research and user testing, and partnering with engineers to deliver high quality, accessible experiences.
I continue to be excited about digging into complex systems, sharing findings with my teams and searching for opportunities to simplify them.
Outside of the design world I spend my free time running and baking whatever new pastry I most recently discovered.